Approx 5 pm on a Friday night a couple of weeks ago just before bank holiday, our office staff received an emergency call from a ship by the name of Shoalway. The ship was docked at Barrow-In-Furness, and they really needed our help!
They had approx. 100 tonnes of contaminated fuel oil in their main fuel tank, that urgently needed removing, as they had a planned delivery of fuel on the Tuesday morning. If this planned delivery wouldn't go ahead, it would be a major disaster for the ship and its staff aboard. Two other waste companies had already attempted to fulfil this task but failed.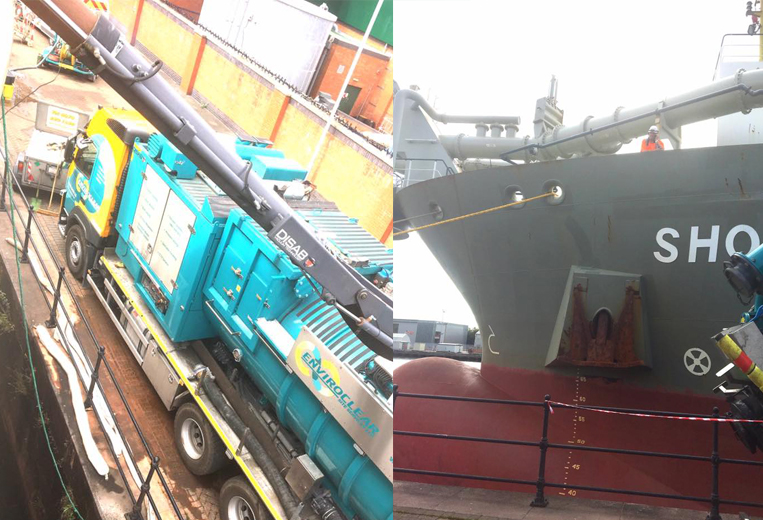 Diana and Carey in the Enviroclear-office put the wheels in motion, and started to work on putting the job together which included collating staff and also sourcing a disposal route, even if it was after working hours on a Friday night just before the bank holiday when most people had already gone home. Luckily they managed to put it all together, and on Saturday morning Enviroclear turned up at the ship with a supersucker Disab high vacuum unit, and 3 articulated tankers. Enviroclear then started to move the product of the ship using the Disab and then pumping it directly onto the tankers for disposal.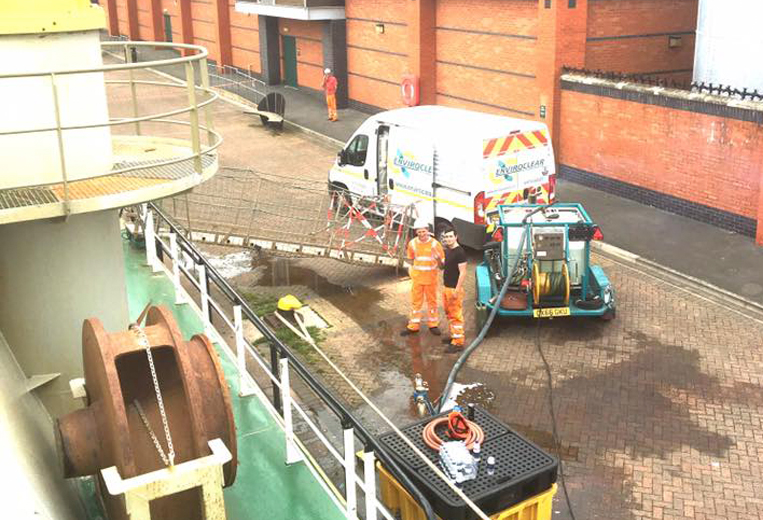 The following morning, Enviroclear mobilized a full confined space BA trained crew with a High pressure water jetter, and continued to do a full wash down of the internals of the tanks. Finally, using lint free absorbent rags Enviroclears specialised staff did a careful top to bottom drying of the tanks. Once this was complete they had the work signed off by the ship's captain, who was overjoyed with the efficiency and the speed which the task had been completed.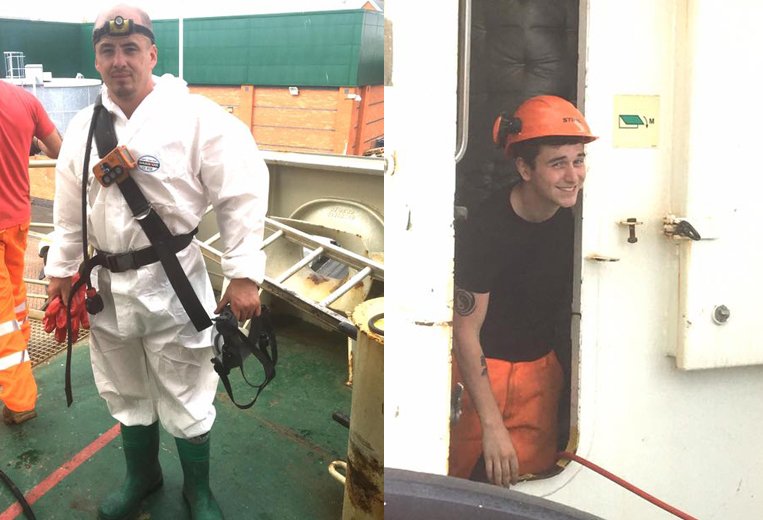 None of this would have been possible without the fantastic cooperation between the different departments inside Enviroclear, and the commitment of all involved, especially the guys on the ground sacrificing the weekend of to help a customer out of a difficult situation.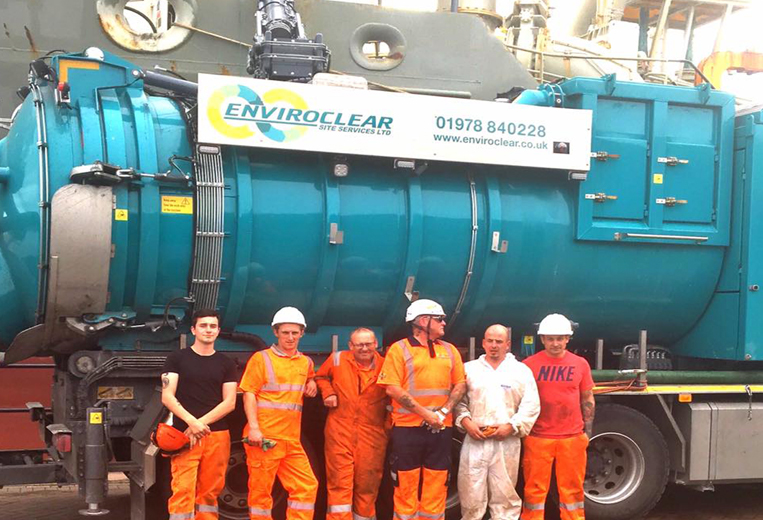 The customer was indeed so happy with Enviroclear, that he sent 2 lovely flower baskets to Diana and Carey as a thank you for staying behind late on a Friday night just before bank holiday to finish setting the job up.
Enviroclear prides themselves on their customer passion and cooperation internally, and above is only one example of what can be done when we all work together!